Camelback High School

Hello Everyone!
We had two upcoming events scheduled in Phoenix in early May of 2020. One was dinner at the T-Bone Steak House, including a trail ride through South Mt. Park, for those who wanted to ride. The other was a Lafayette gathering. We have cancelled the May dates due to the pandemic, and will keep you posted. We are hoping to be able to reschedule in Fall of 2021. Wishing you all good health and much love. Stay safe!
---
Hello Fellow Spartans!!!
For those of you who were not able to attend, our 50th High School Reunion was the weekend of October 25th-26th, 2019, at the Hilton in Scottsdale. It was a great weekend and so fun to see everyone!!! We were thrilled with the turnout, and a good time was had by all!
Photos: Photos from our Events are now posted in the Photo Gallery. Click on the Class of 1969 Photo Gallery link (navigation panel on the left), and enjoy the pictures! Photos are best viewed as a slideshow. We do have limited storage, so have curated a nice collection of photos. Click any photo to start the slideshow. Click on the music link above the pictures if you want to enjoy some good 'ole 60's music while you watch.
Download photos:
Save Photos from the Webpage: You can save photos from this website: select a photo from a paused slideshow, right click ('control+click') the photo with your mouse, select "Save Image As", and save to your computer.
Our organized events included:
Tour of CHS
Fiesta at Ron and Heidi Cordova's house
Mixer at the Hilton
Main Event-Reunion at the Hilton
Best Ball Golf
Shooting Range and breakfast
Other activities: Superstition Mountain hiking group, Sunday morning breakfast groups.
Webpage: We have decided to leave the webpage open. Many people have expressed an interest in future events. You will continue to have access to:
Classmate Profile Pages: Personal and Family Photos
The Memory Page
The Shield
Historical Events
Decades of Reflection by Steve Bush: Decades of Reflection
The Photo Galleries: Reunion, Memory Page, HS photos, CHS Tour, Fiesta, Mixer, Superstition Mt. Hiking Group
Occasional future events: Happy Hours, possible future reunions, and any other miscellaneous events. We are hoping to include other classes from our years at CHS in our group.
If you would like to organize an event, please contact us at: Camelbackhs1969@gmail.com.
Ads: We did not allow ads when our site was active, pre-reunion. However, to keep our costs down, we have chosen the option to allow advertising. Thanks for your understanding.
Privacy: We do not give out any personal information. If you would like to contact a friend, leave a note for them on their profile page, and request to exchange personal informtion.
Happy trails to you...until we meet again!
Stay Healthy! Stay Happy!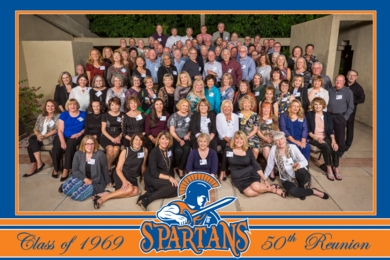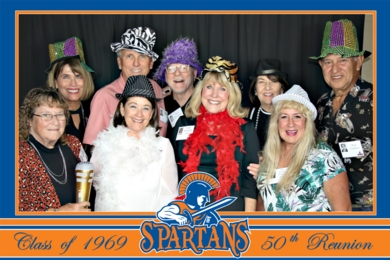 Reunion Committee